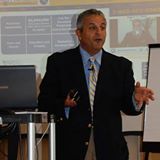 Great Day!
Have you thought about selling Multi-Million Dollar Properties?
Are you holding back because...well, those people are different?
Or you say..."I'm not good enough."
On today's 15-Minute Huddle at 7:45 am ... we'll discuss some of the keys to listing the high-end properties...it's not as difficult as you may think...as with any process ... preparation is the name of the game!
Remember... is someone else can do it... so can you!  We'll start with some basics today to get you on the path to listing the multi-million dollar properties.
Great day now, Mike
Podcast: www.realprofitbuilders.com
www.mikehusson.com
***Pay this forward, Thanks!***