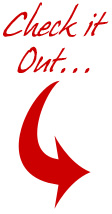 Today's call was just uploaded...
Great day!
I will start by say...you are losing a fortune!  An opportunity to change your personal zip code...
On today's 15-Minute Huddle...we'll address the value of calling by owners and the literal fortunes that can be made but are mostly lost.  It's not hocus pocus money because I want you to listen to this huddle...it is real money that most agents and yes even mortgage brokers on leaving on the table... because, well...
You may be insecure, fearful or uncertain as to how to really list and sell by owners.  Let's handle at least a portion of that today.
Listen, takes note, take action and prosper,
Mike
www.mikehusson.com
www.realprofitbuilders.com
p.s. Join these call M-F at 7:45 am ... the call-in number is 605-475-4819 | Access# 599-992