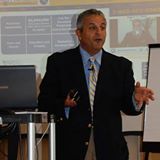 Today's Call... 3.12.19
Great day!
Why are some people more productive than others?
What do we all have in common?
What is OUR most valuable asset?
On today's 15-Minute Huddle ... it's about TIME we get rid of these common distractions because they ARE costing us more than we think.
Listen, take notes, take action and grow your business,