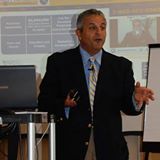 Great day!
Would you agree that today's markets...all is going pretty darn well?  
Unemployment is at one of the lowest points in history.
Rates on lending are stable...
The stock markets are pushing to all-time levels... and the list goes on.
So, the question is...will it remain or will it change?  However, the more important question is... are you prepared for any adjustments that may occur? 
In good, flat or declining markets, as business people, we must always be prepared just like any great surfer...so we can ride the waves.
On today's 15-Minute Huddle... we'll discuss some of the above thoughts so if you need to make adjustments... you're ready and prepared to handle them.
Mike
Mike's E-Learning Academy:
www.realprofitbuildersacademy.com