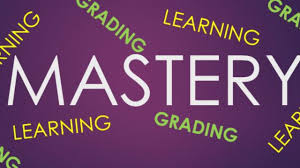 The Top Performer Checklist! - 17 Things All Top Performers Do To Dominate In Everything They Do.
 
If you've ever wondered what separates high-level performers who always seem to be on the winning side of the fence in literally everything they do, from those who deliver mediocre, lackluster results and can't ever seem to make it to the top…this checklist is for you!
 
I've taken the time to interview, personally work with, and analyze top performers in multiple business categories, sales, leadership, and sports to determine exactly what makes these people tick and deliver such superb results.
People like Life Coach, Tony Robbins, Brian Tracy, Tennis Pro's Pete Sampras, Monica Seles, Jim Courier, top sales professionals, leaders and executives from Fortune 500 Companies.  From AT&T to Nabisco to Motorola to British Airways to Ma Bell in Maryland just to name few. 
 
These people are the "cream of the crop" for good reason, and this checklist will help you replicate their success in your life and business.
 
After you go through the list… don't just say …"WOW…great list…I'll start on this tomorrow!"  Because as you and I know, tomorrow becomes the next day and the next day and so on…
 
DESIRE | DECISION | PLAN IT | ACT ON IT | REVIEW IT
 
If you want what others have… do what others do.  So, here's what they do…some will do this naturally because they started early in life while for others it's a work in progress.  However, either way, the very best people are ALWAYS thinking and acting on this list. 
 
They have the Desire for more…
 
They make the Decision to do something…
 
The make the Plan…
 
They Act on the Plan
 
They Review their work to keep things in check
 
What will you do with this list?  Read it and Act on it?  Or read it and look for something that "APPEARS" to be easier?  My friend, the climb up the mountain may at times be treacherous…but isn't it worth it when you get to the top… and that view…well… it's spectacular.  Isn't it?  And those challenges, obstacles, and sacrifices on the way to the top?  Don't they all seem to disappear?  WOW…what a view!
On today's 15-Minute Huddles we'll recap and go through all 17 of "The Top Performer Checklist!" 
Every day in the morning and at the end of your day, until there is no sunrise or sunset check off this list and ask yourself … "Self, am I doing all I can do to be the best I can be?" 
See you on the call! You can download your copy of the list by clicking here