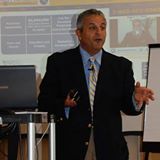 3.1319 | This morning's HUddle...is published 
Great day!
What business are we in? 
What are the underlying phobias that we must overcome?
How do we move forward when we are rejected more than Facebook has followers?
Today's 15-Minute Huddle at we'll discuss overcoming the fear of no so you can get to the YES!.
Let's face it guys... People will say no the question is will you accept?  Can you take it in order to get you to where YOU want to be?
Listen, take notes, take action and grow your business!
Mike
Thx. Mike Husson 
Direct: 954-210-5565
mike@mikehusson.com
www.mikehusson.com
Podcast: www.realprofitbuilders.com
E-learning site:
www.realestateprofitbuilders.com