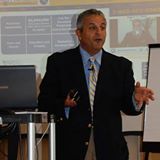 Huddle - 5/15/19
Great day!
Over the last few Huddle's we've been talking about personal and professional growth... and today I'm going to share with you a client experience.
Often times, when we're faced with roadblocks, obstacles or we, are simply not breaking through... It's critical that we face the reality face the truth of what is standing in our way.
On today's 15-Minute Huddle...with permission, I'm going to be sharing with you a very powerful and yes, useful exercise that one of my clients has done for himself and one I believe all of us should do on an ongoing consistent basis.
Listen in on this important recording.
Mike
Thx. Mike Husson 
Direct: 954-210-5565
mike@mikehusson.com
Mike's E-learning site: www.realestateprofitbuildersacademy.com