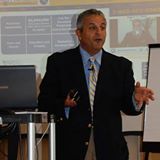 Great day!
When's the best time to make a sale?
How would you like to create greater momentum throughout your day create more opportunities for yourself?
On today's 15-Minute Huddle ... we will take a look at some ways we can create momentum throughout the day so we can have the successful results in our business more consistently.
Remember... Often times it's the little things that we do, at a very minimum, to get us to where we want to go. It is that drum roll that will create the sounds of a great symphony!
Make it a great day, Mike
p.s. I'm putting together a "very special" Group call with one of my dear friends, and a 40-year veteran in the investment space on how to work with real estate investors and how can make great profits doing so... more to come... and it will be great!  Mike