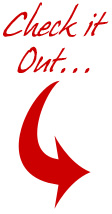 Great day!
In this high-content call ... we'll discuss the best practices when working with buyers and talking to them about the money!
What you'll learn from this call will enable you to build high levels of trust and credibility so you become the choice agent while saving you tons of time and making you tons of money when you follow the steps we'll lay out for you. 
We've used these exact principles to close 1000's of deals! Rememeber...all you need are one or two ideas to change the trajectory of your business and you'll get them on this call! Guaranteed! 
Your questions were answered ... however, if you have more... call Kat to 954-444-2132 or email her to kat.martin@hgfloans.com. 
Kat…is a brilliant loan officer and consultant with a mission to help you succeed at all levels.  I've known and worked with her for over 20 years and I'm very particular about who I invite to my calls… you won't be disappointed!
Great day now, Mike
p.s. Did you want to build a better brand and perception in the market?  Then forward this email to your peers and team members!!  The better trained we all are the better we all look in the market!  Make sense?  So, go ahead and forward it now~ Thx., Mike