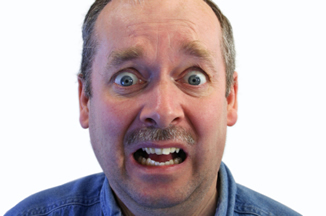 3.22.19
Great day!
Yesterday... we spoke about being assertive and letting people know what's on your mind... remember that 'timid salespeople have skinny children!'  I hope that has changed and your kids are now chubby kids with a BIG trust awaiting them!
On today's 15-Minute Huddle ... well... it's almost the opposite...there are times to assert what you want and then there are times when you MUST Actively Listen ... and we'll speak on that today!
Active Listening ... like being assertive is NOT on the mind or in the actions of most salespeople and business owners... it's not even a part of most people's personal lives.  It's simply ignored, either by lack of knowledge or a huge ego or both.  Most folks are just passively engaged and trying to be "interesting vs. "interested." That ends today!
Make it count today, Mike
www.mikehusson.com
www.realprofitbuilders.com