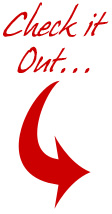 Great day all!
Do you want to be the best at persuading others with your sales and marketing campaigns? 
If so ... 
On today's 15-Minute Huddle... 9 Lessons to meditate on... in "ALL" of the aspects of your business... maybe even getting your kids to clean the room...
Or even better...getting your significant other to take you on an exotic cruise around the world! :)  Now won't that be worth a few minutes of your time today??
Join the calls "live" at 7:45 am - M-F ... by dialing 605-475-4819 | Access# 599-992
Make today count,
Mike
Direct: 954-210-5565
email: mike@mikehusson.com
p.s. Let's not forget to encourage others by paying this forward to someone on your team, a colleague, your office, friends or family.  Our lives will better when we help others make their lives better!  Thx. Mike